Incumbents Tied to ALEC
Below are screenshots from the Secretary of State's website showing just a sampling of the business relationships between ALEC-backed legislators, KBE board members and influencers.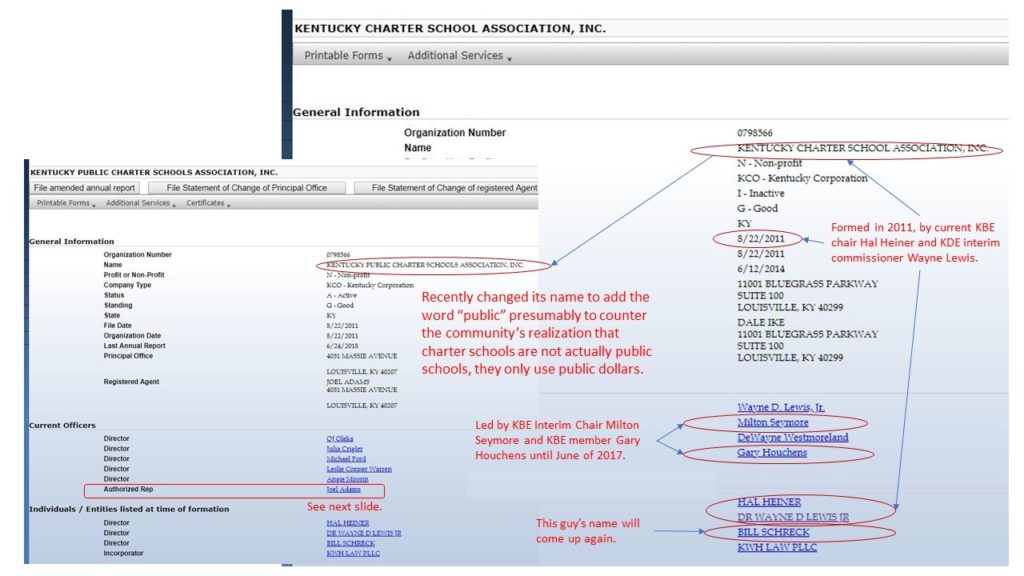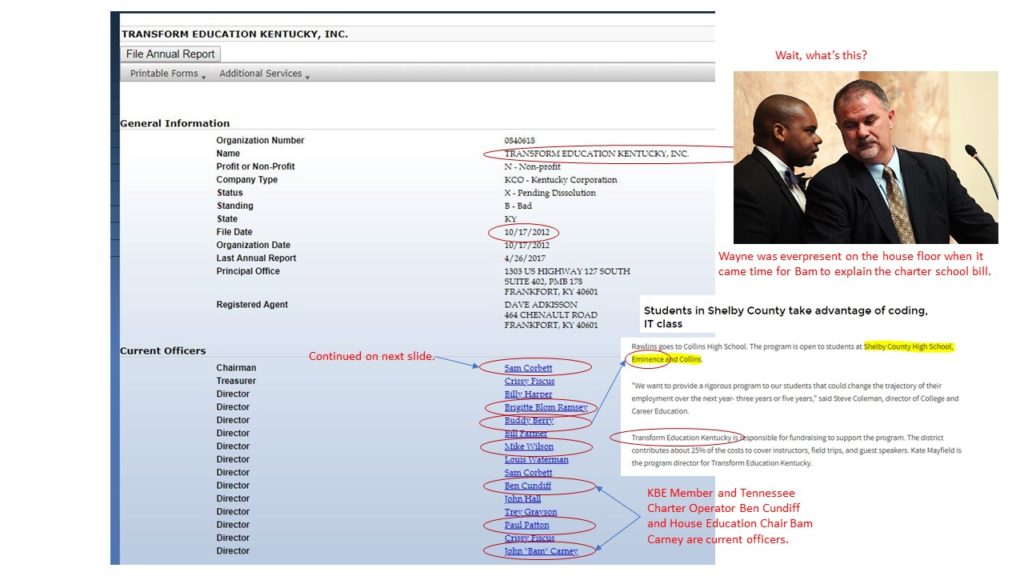 They are coming for your schools next!
Click here to view the listings of CSI and TSI schools.
According to the ALEC-friendly law, the state board, which has been 100% appointed by Bevin, can overturn decisions made by your district's local board. If your board rejects a charter school in your district, the state board can overturn it.