On one of the most important days in Kentucky's education history, the day when a dark-money-Trojan-horse voucher bill made its way onto the floor of Kentucky's General Assembly, not one, not two, but three candidates who were endorsed by the largest teachers' union in the state, failed to deliver the one vote needed to save public schools from these predatory practices across the entire Commonwealth.
The most eager "Yes" vote came from House Representative Jason Nemes. He continues to be union president Brent McKim's golden boy who can do no wrong, despite frequent objections from rank-and-file members. Objections peaked when it was revealed Nemes had provided his party's voter database login information to a Tea-party leader who was using it to make sure she had enough petition signatures to derail our district's badly needed public school tax increase. This caused several teachers to raise cane and champion led to exposure of cracks in the integrity of the union's own election tabulation software. Several teachers stepped up to challenge the incumbent leadership in the union's most recent tightly controlled elections. The incumbent leaders declared themselves winners and that was that. Someone's been taking lessons from authoritarian regimes.
Next up was Al Gentry. He was one of the slowest Reps to cast his vote, and he explained he got more calls from Catholic teachers than public school teachers in his district. Catholic schools serve about 20% of the population in Jefferson County, so although he may have run into more Catholics at church, that does not reflect the larger segment of the population who did not have his ear, or did not know to have his ear? Why weren't JCPS teachers also encouraged to call their Reps to offset this misleading flood of calls from Catholic leaders? Where is the teachers' union leadership?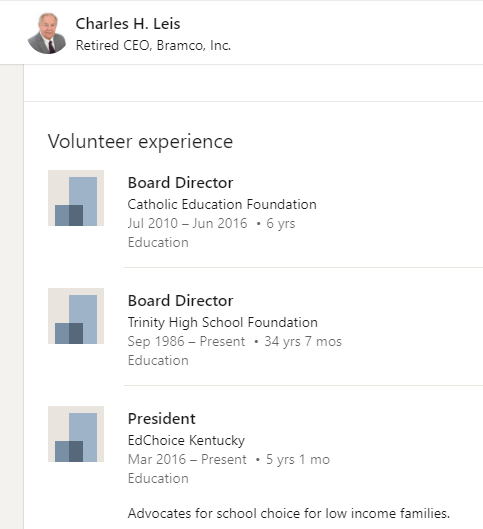 The third vote could have come from Tom Burch. He did not register a YES or NO vote. According to sources, he "took a walk." However, a review of voting records shows he was present that day. Sounds like a cowardly thing to do, and this is another race where union leadership's heavy handed endorsements have kept highly qualified candidates from having a chance at sitting in that seat. I know for a fact how Daniel Grossberg would have voted. His wife is a JCPS teacher who serves in union leadership. She was also one of the co-sponsors of a change in vote tabulation practices that passed, but unfortunately was reversed when the pandemic set in.
If any of this sounds familiar, I'll tell you why. This isn't the first time a JCTA-endorsed candidate failed to deliver and got away with it. In fact, on the last day of legislative session in 2019, Senator Julie Raque Adams failed to cast the lone vote that could have stopped the confirmation of EdChoice Director Gary Houchens to the Kentucky Board of Education, which would have stopped the voucher vultures dead in their tracks. You see, Ed Choice has close ties and lots of overlap with the Catholic Community. President Charles Leis is a leader in both EdChoice and Trinity High School Foundation, and formerly with the Catholic Education Foundation. Who stands to benefit from this legislation? Hint, it's not public school students. Did I mention, in addition to the teachers' union endorsement, Ms. Raque-Adams is a Catholic and receives a great deal of support from their congregations? I guess we know which side she chooses when push comes to shove. Hint: it's not public school children and educators.
If I didn't know better, I would think JCTA leaders wanted this and other harmful, racist bills to pass.