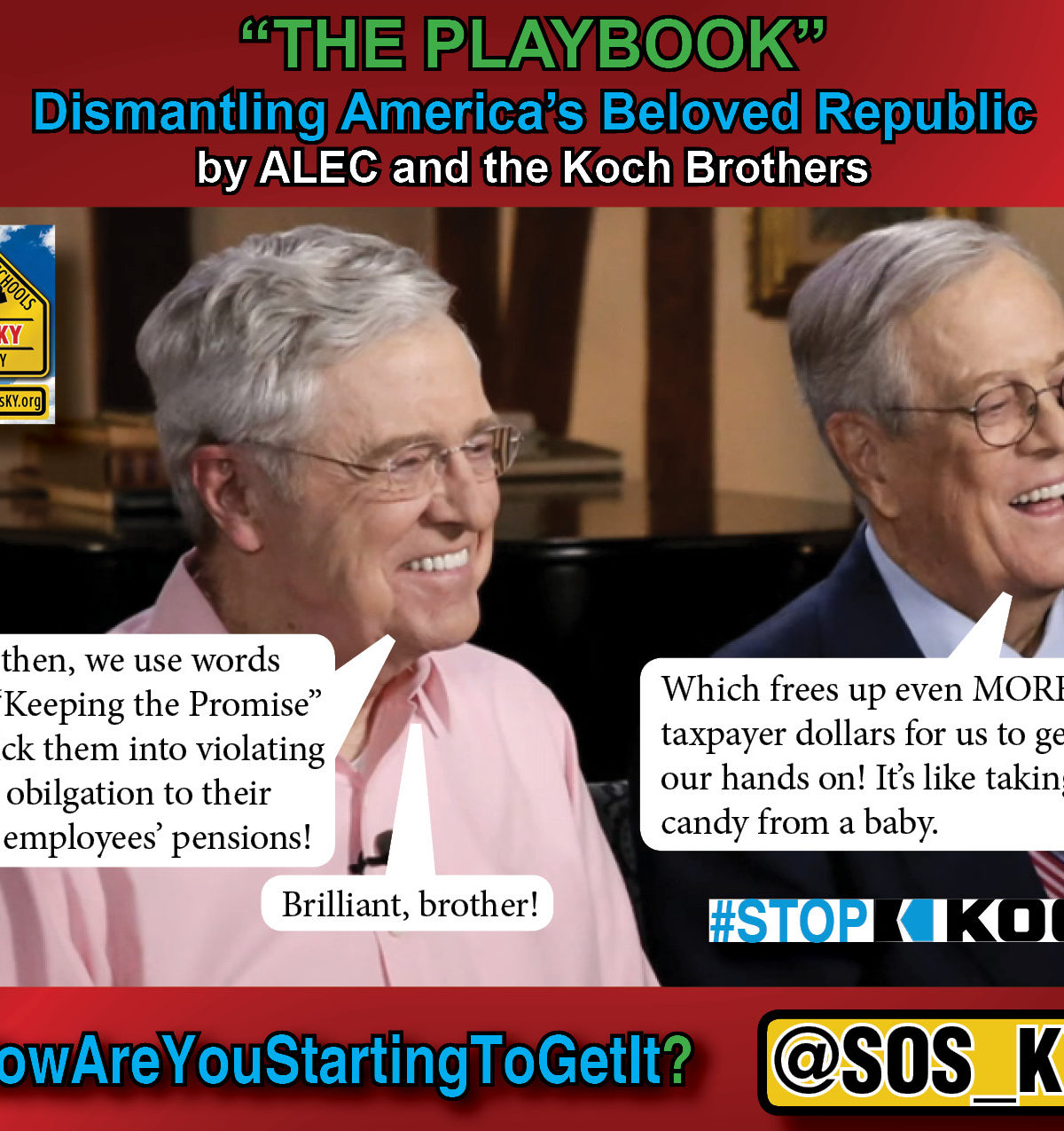 The expression goes, "If you want to hide something, the best place is in plain sight." Well, the Koch operatives have gotten so comfortable hiding in plain sight in Kentucky, they're starting to get a little sloppy. In fact, they sent a rookie in to start up a new "independent, non-partisan, privately funded research organization" and he's been playing a little too fast and loose with the "research."
From making an outrageous claim earlier this year about gang violence being behind the increase in murders in Louisville (in order to push some agenda, I'm sure),
http://wfpl.org/gangs-are-behind-louisvilles-growing-homicides-study-says/
to this unbelievable piece blaming universities for the opioid crisis and babies out of wedlock (more Koch agendas at play).
https://www.courier-journal.com/story/opinion/contributors/2017/09/19/universities-opioid-crisis-jordan-harris/677901001/
Wait, what? And the media gives this guy a platform? Yeah, sadly.
This admitted "millennial-is-just-a-marketing-ploy" executive director of Pegasus Institute was featured on a painful podcast encounter with one of his critics following his gang violence piece. This led to this insightful follow-up assessment from said critic via a blog on Medium.
https://medium.com/@CityResearch/how-to-pass-yourself-off-as-a-think-tank-1647b650b6f
But he escaped my radar until this past week, when he made the mistake of going after the local school board for the largest district in the state. He claimed a state takeover was the "last best hope" for the urban district that serves 101,000 of some of the state's highest poverty (and therefore lowest performing) students.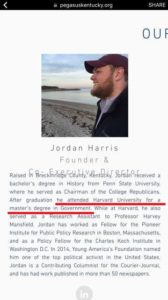 Who is this guy? How did he become such an expert on Louisville, or pedagogy for that matter? So I looked him up.
Why does www.Truepeoplesearch.com show him to have an alias? Apparently he's also known as Jordan K. Goodman.
Does he actually have a degree from Harvard as he's happy letting folks assume? The wording on this bio from the Pegasus website feels intentionally vague. We've sent an inquiry to the Harvard registrar and will update this post once we confirm.
And why does he share the same law firm with the previous Courier Journal columnist who founded a group called Save Our Pensions, which caught flak earlier this year for appearing to have ulterior motives?
Inquiring minds want to know.
But since he's new in town, is he even aware that in just the past year or so, the JCPS community put pro-public education school board members in place, and just 6 months ago, that board removed an ineffective superintendent? The work is just getting started!
And since these same greedy carpetbaggers are also currently going after our teachers' pensions, local control over our student assignment plans – and ramming a shiny new charter school law down our throats – some of us weren't having it!
Connecting the Koch dots is easy when you've got Koch Institute in your bio and Art Laffer on your advisory board, as this guy does! To help expose these Koch fiends to the rest of our community, I wrote the following opinion piece, which appeared in today's Sunday paper.
https://www.courier-journal.com/story/opinion/contributors/2017/11/25/dear-jcps-school-takeover-opinion/889979001/
I am reminded of another expression my uncle shared with me at the start of my career in financial services 25 years ago. He said, "Remember: Pigs get fat. Hogs get slaughtered."
Folks, the hogs have arrived, and they're running amok. It's time we sharpen some knives, turn up the heat on the grill, and send them the message they are not welcome in Kentucky.